J SHIA: Devil's Advocate
A 1957 Royal Enfield Indian by J Shia of Madhouse Motors
THE FAMILY
At its conception in 1957, this motorcycle mashup between Royal Enfield and Indian coined "The Devil's Advocate" embodies a spirit beyond machinery.
Madhouse Motors owner and fabricator, J Shia, envisioned the motorcycle as the Mother to the 1971 BSA A65 café racer built by her and her team in 2017. The duo had manifested in a way that stayed true to the characters J had in her head.
She described the BSA as "Tall and narrow, as a boxer boy would be… Like Brad Pitt from fight-club. He's real handsome, has no body fat- like a little punk kid". His character personified is a ratted out café-racer highlighted with mechanical anomalies such as a pull-start created out of antique bolt cutter arms and primary chain and secondary drive lubricated by chainsaw and hand pump oilers.
His Mother, this Royal Enfield Indian, contains notes of "An old British woman that's a chain-smoker. She's super aggressive and lazy." Identified by her foot-throttle and hand-shifter through the tank, this bobber's stance embodies the nature of the elder and the ergonomics that had to be created for her movement. She boasts of a "dual mono-shock" set up, a stretched swing-arm, and an adjustable shock mount that can crank her up or down four-inches.
THE MOTHER
When the Madhouse crew caught wind of the motorcycle tucked away in a friend's basement in Boston, they rushed over for inspection. She had not moved in over 30 years as the basement had undergone renovation and the pathway that once allowed her mobility was now blocked by a wall. The owner (and only owner) agreed to a trade if they would get it out of there. J and her team hurled it up a flight of stairs on its back wheel and when it hit the sunlight she knew that these were the bones she needed to breathe this character into life.
Nearly everything mechanically had to be addressed before allowing the spirit to take over the chassis. The motorcycle had no compression and warranted a top end rebuild complete with new pistons and rings. Everything that could be serviced (from forks to hubs and everything in between) was given its proper attention. Nonetheless, the month before its debut at the One Moto Show in Portland, OR, J discovered that the clutch and transmission needed to be rebuilt while fabricating the shift linkage for the hand shifter.
When an idea or a part did not match the style of the character, J did not force it into being. An incident occurred when she shipped off the seat pans for the wagon yoke to be upholstered. When they came back with white leather, J felt the reaction as if the character had taken over. "She's way too hard to have white leather. No, it had to be red leather." Funky accents line the body such as a Brannock device that measures feet used as a footrest. Hexagonal wire shields the primary, battery box and intake manifolds. A lathe hand serves as the tank shifter, an egg-slicer as a tail light. Coils line the handlebars and expose themselves in the exhaust. One inspection does not do this motorcycle justice; one must give it ample dissection as if she's pouring out her story one chapter at a time.
THE PROCESS
What's ultimately admirable about J Shia and her builds is that she understands and appreciates the fact that these are practice. They are born out of necessity of experimentation. Her silicon bronze welds are scattered throughout and she refused to grind them down out of a fervor for noting that the build is a timestamp to her progress.
A two-month hiatus came about after a miscalculation led to what would have been a catastrophic ending to the 60-year-old fuel tank during the internal cut for the hand shifter. J had tried to weld it into original shape, yet another hole would keep appearing. She stepped back out of frustration and psychoanalyzed herself. Was this ego getting in the way that kept her rushing and repeating the same mistake? Regardless of the reasoning, J got back to the drawing board and practiced her foundations in welding instead of touching the build. It wasn't until she felt assured in her skills that she would go back and tackle the beast. And that she did.
J iterates that she wants this style of the family to be exactly what they are to the core – grungy, unpolished and unapologetic. Once she masters this style on her own personal barometer she says she will create something incredibly different and embody a different set of personas.
THE INSPIRATION
Building these motorcycles allows her passion for creativity to flourish outside of her daily routine. Madhouse Motors is a full-fledged motorcycle repair and restoration shop, so while maintaining the operations these builds allow her to crave a purpose of expression when she wakes up in the morning.
With a child in tow of her own, J brings her son to the shop to unleash his own creative talents frequently. Delegating his own builds from a 10-year-old mind can sometimes mean forks with little rake, short shocks, and go-fast paint, all of which surely inspire the child-like spirit of the shop to enjoy the process and just do what the hell you want for the love of it.
THE TAKEAWAY
J Shia of Madhouse Motors is an artist in every right. With a fine arts background, she captures energy and manifests machinery into pieces of timeless beauty. To say that her work is art is almost an understatement. Her creations will pound viewers with soulful delectable that will leave them with more questions than answers. These thought-provoking and awe-inspiring machines have aspirations to eventually land in museums that will live on beyond her years. The Guggenheim Museum, The Petersen Auto Museum, Bobby Haas' Museum.. these are all houses that J hopes one day her builds will find their way to.
Until then, we have the absolute pleasure to watch a modern-day renaissance-woman flourish.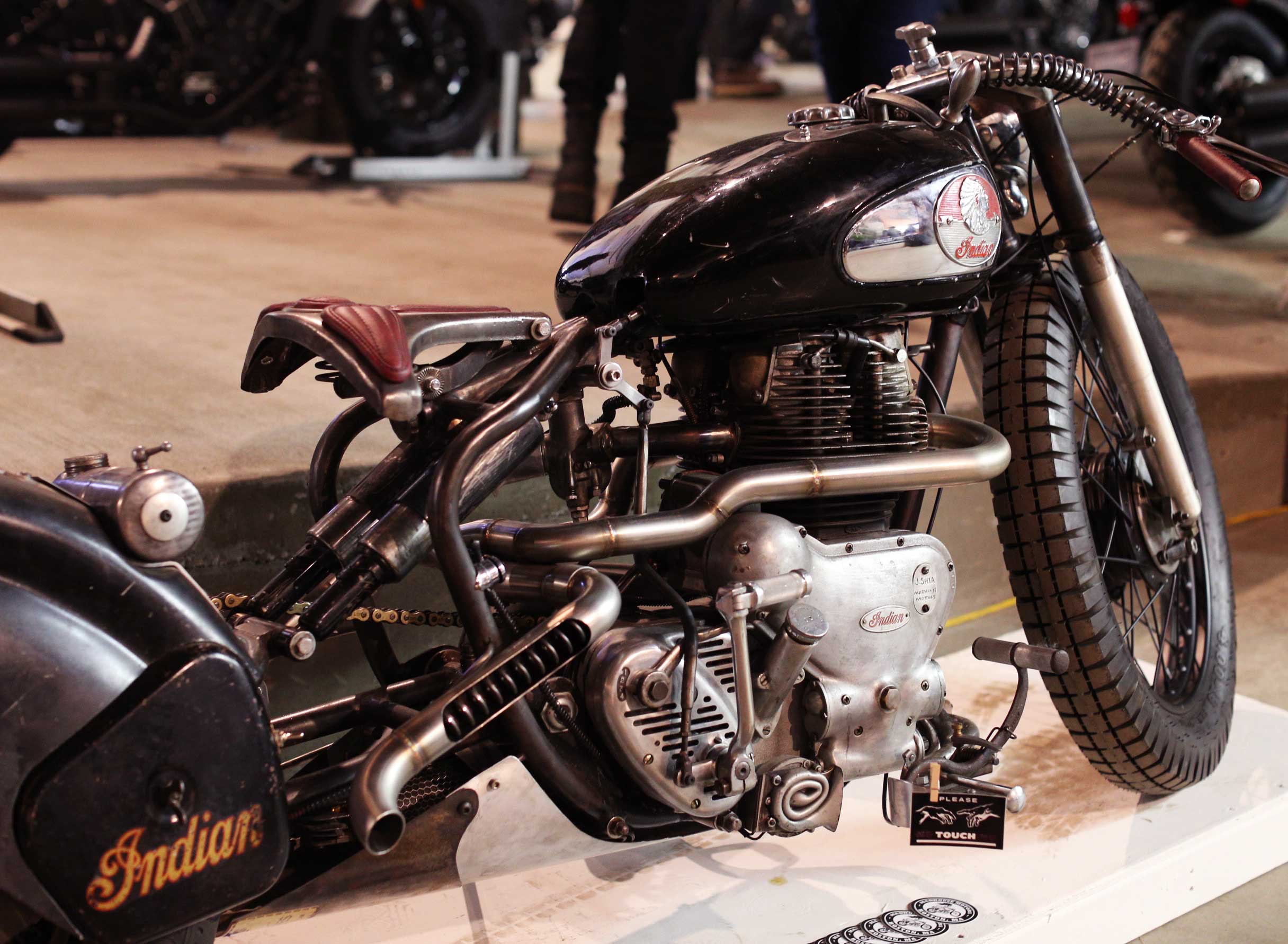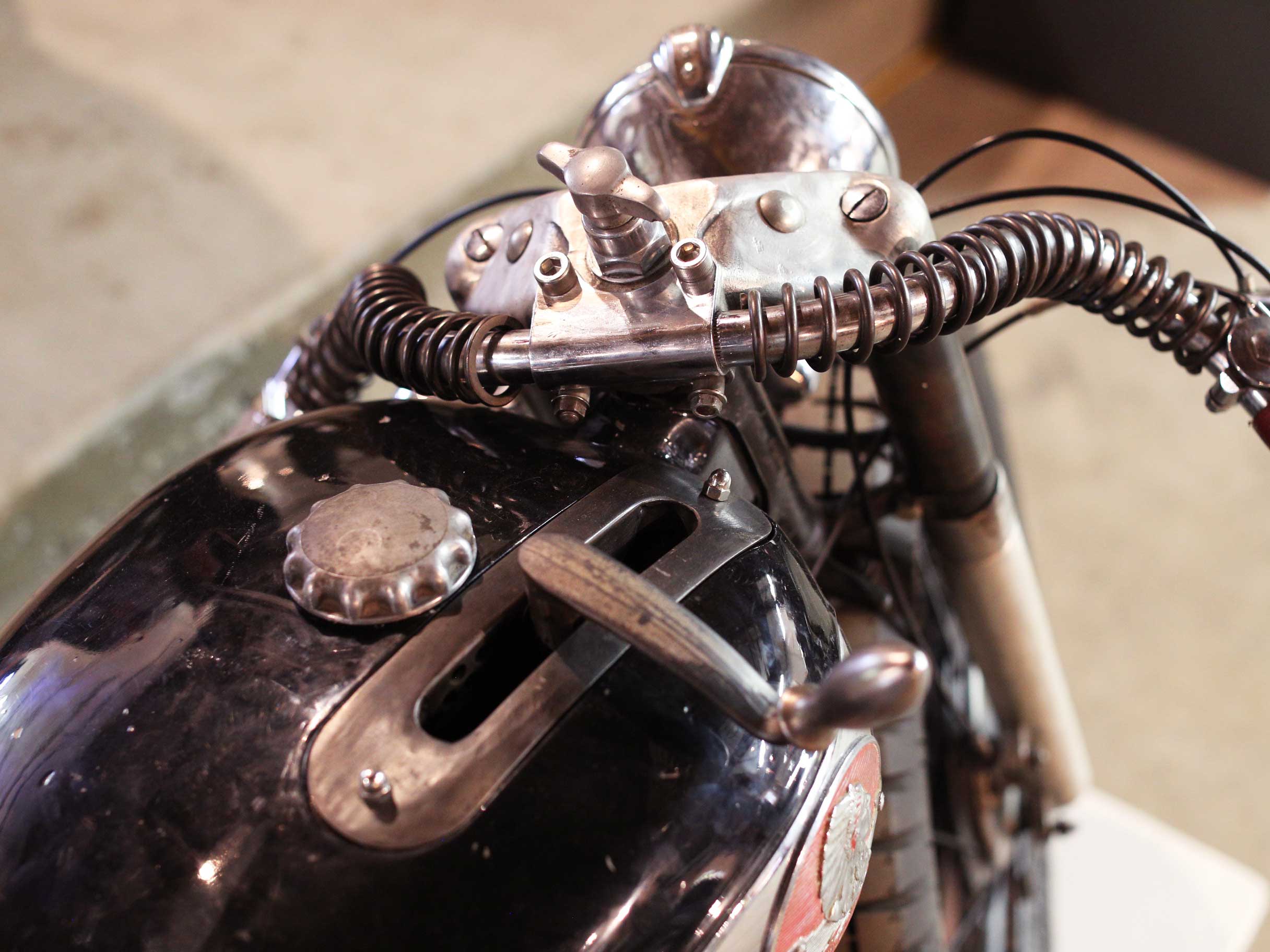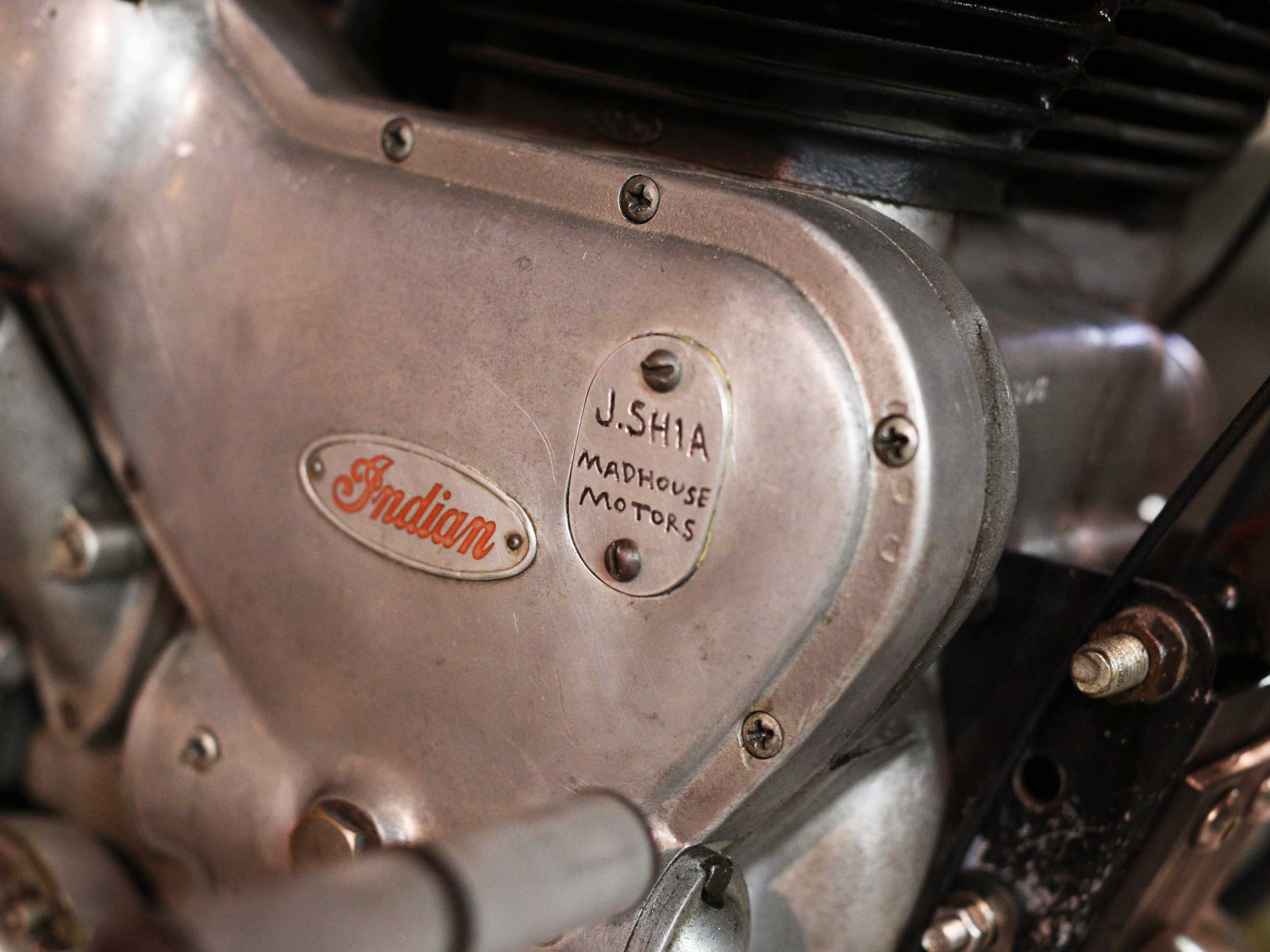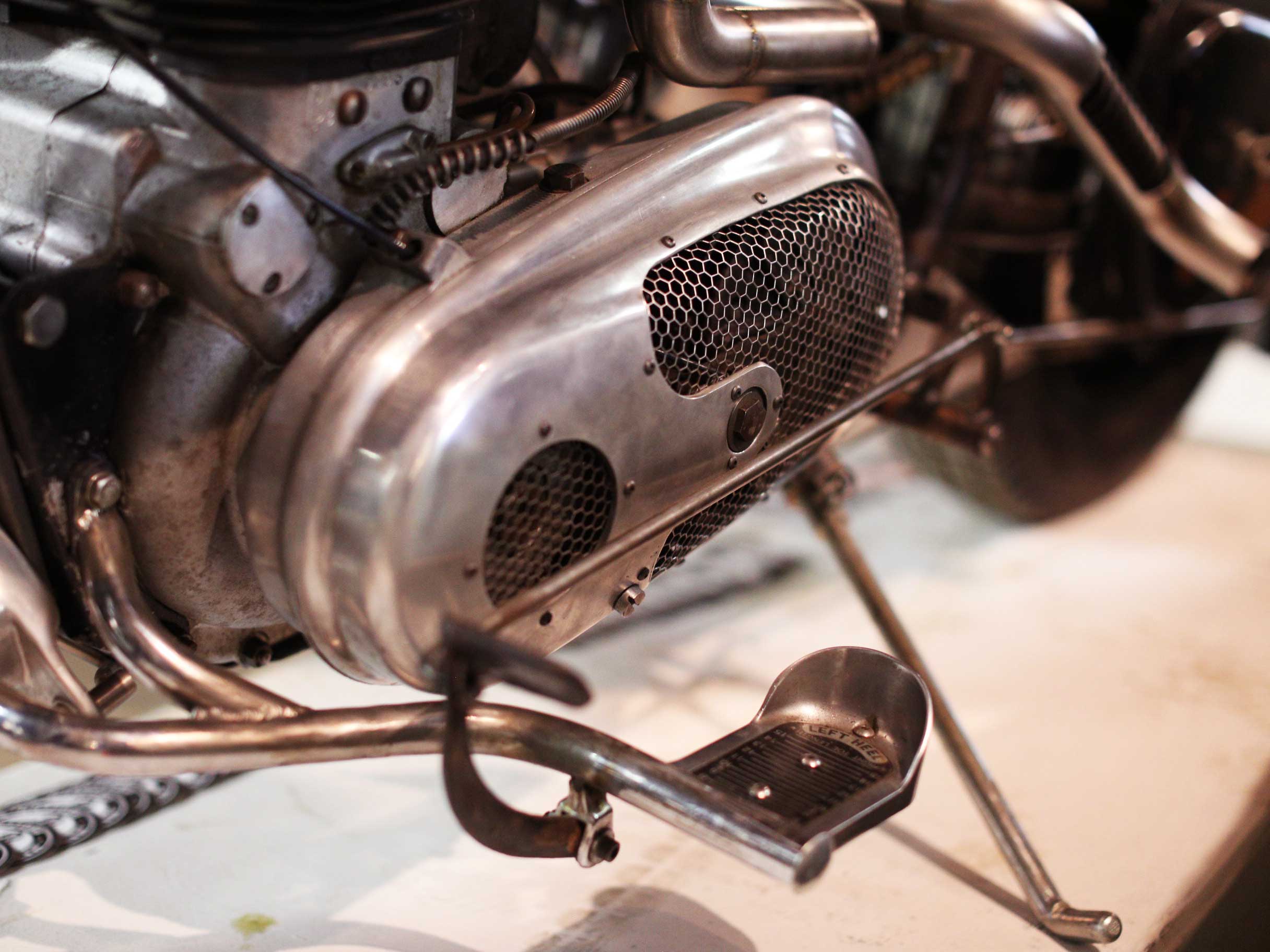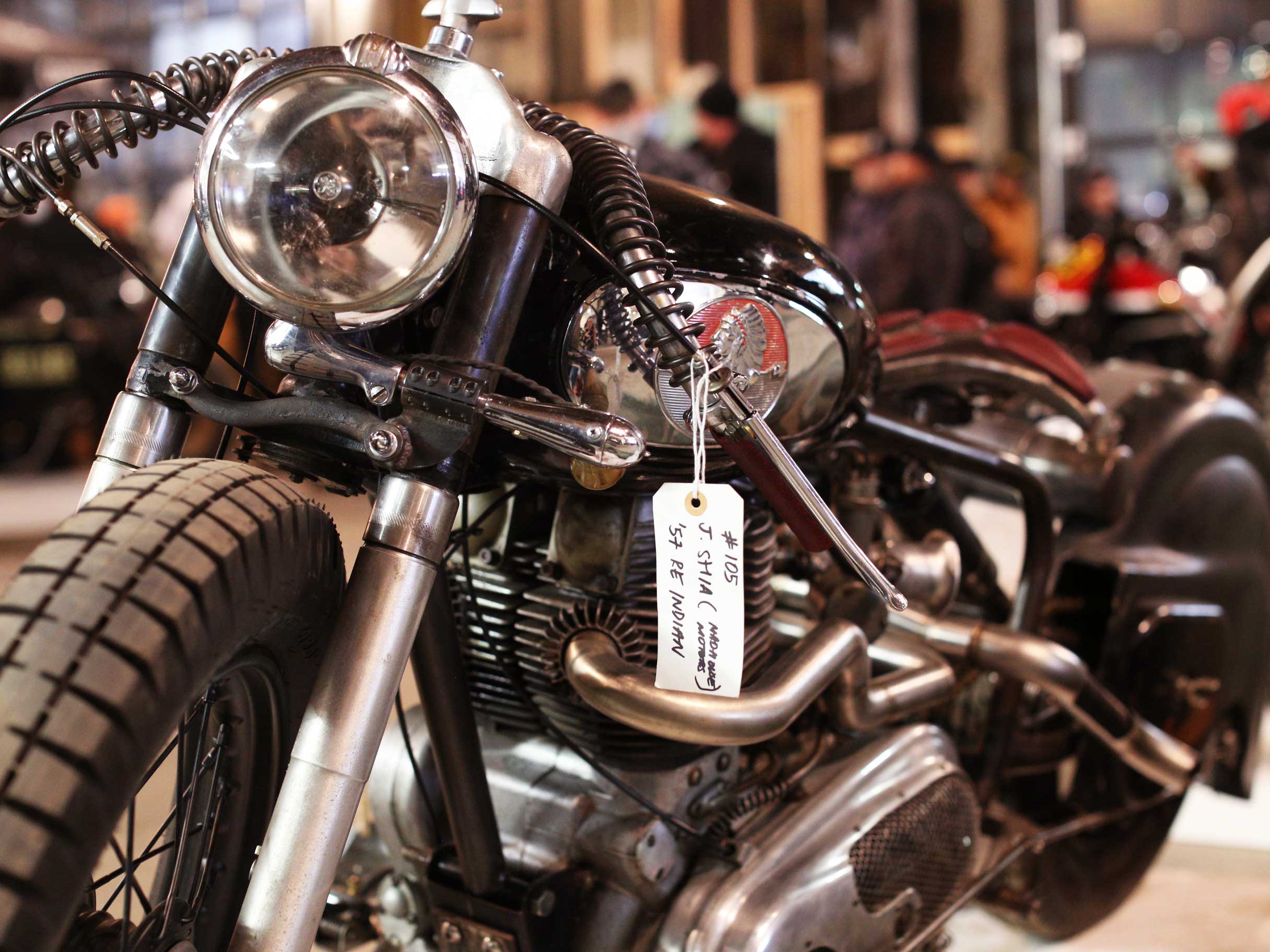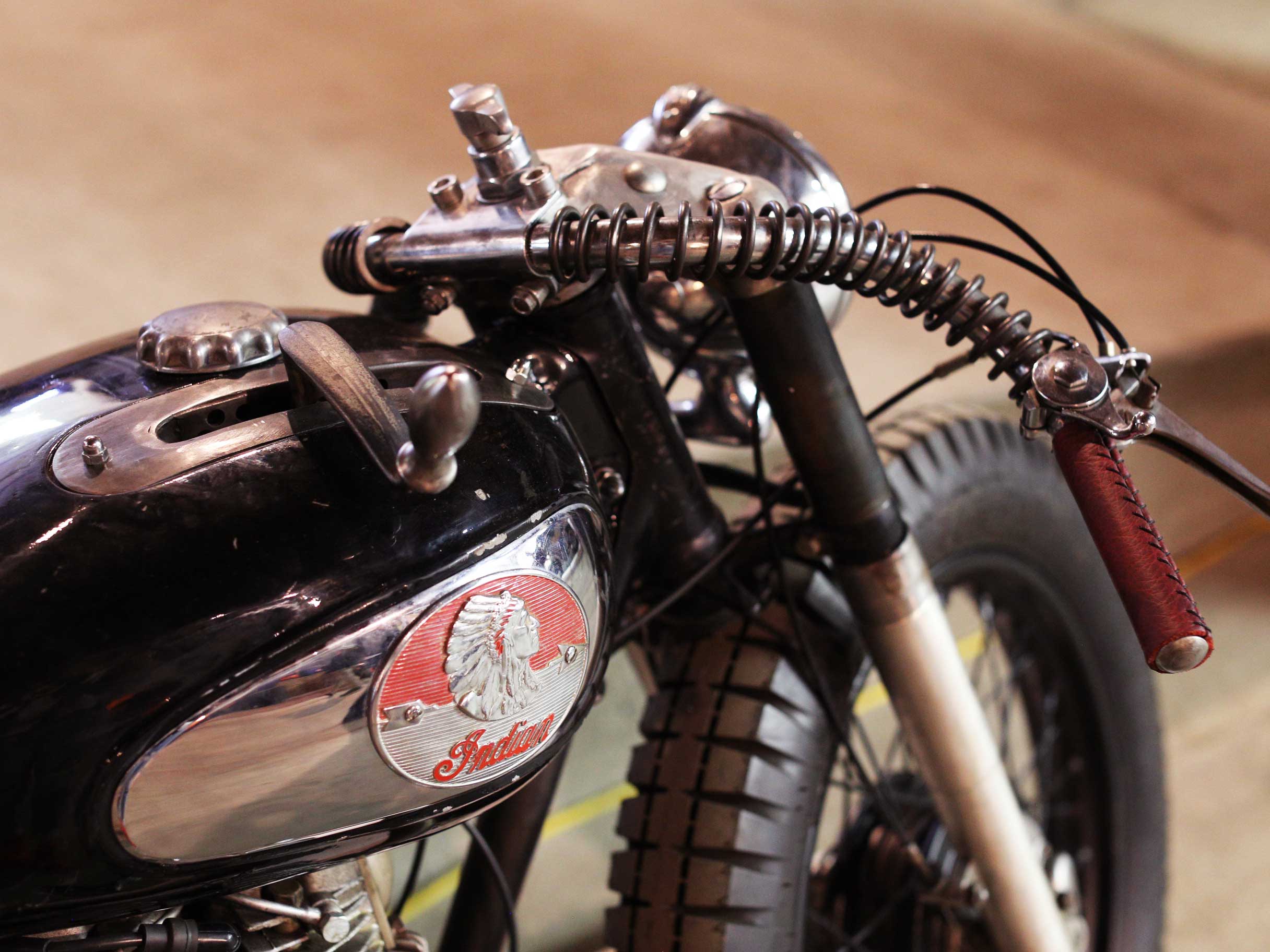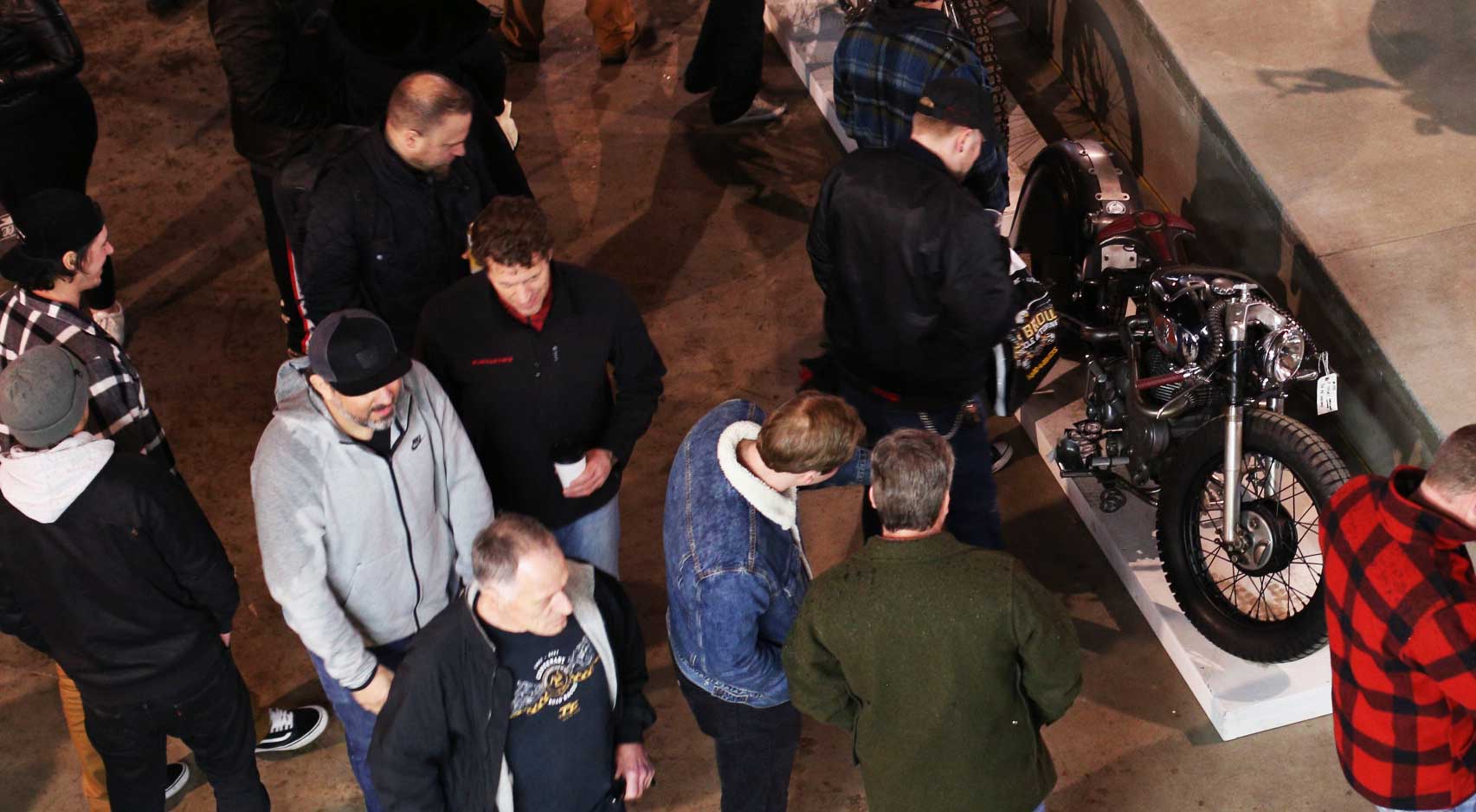 Kristen Lassen
Kristen is an old soul. Generous and kind, she is forever pushing her own boundaries and encouraging greatness in others. When she isn't riding bikes, she's under them (she's a trained motorcycle mechanic, and could teach you more than a thing or two). Kristen is IVV's Content Editor and US correspondent, bringing tales of her adventures across the interwebs to inspire and invigorate.