Outwardly Intimate
The world needs more women wearing silk loungewear and driving muscle cars in the desert. Actress slash model Erin Wasson killed it on this recent shoot for London based label Asceno and it's making us want to run away to California.
Described as "elegant, relaxed, and effortless", the brand makes use of natural fibres, classic tailoring, and sophisticated style with a tomboy edge that more than appeals to our sensibilities. And although we suppose you don't need to have married a French restauranteur in Vivienne Westwood and cowboy boots to look this cool in a Mustang in Palm Springs (à la Erin), it probably helps. Ditto participation by a royal wedding photographer.
We could all take a lesson from her in subversion - confidence is key and Erin has this in spades. I mean, she bought her first car outright before she could drive, and has been known for walking off set and refusing to return if the photographer was a weirdo. But remember: if you have to provocatively drape yourself across a classic vehicle, silk is far less likely to scratch up the paintwork than anything with a zipper.
Stay classy.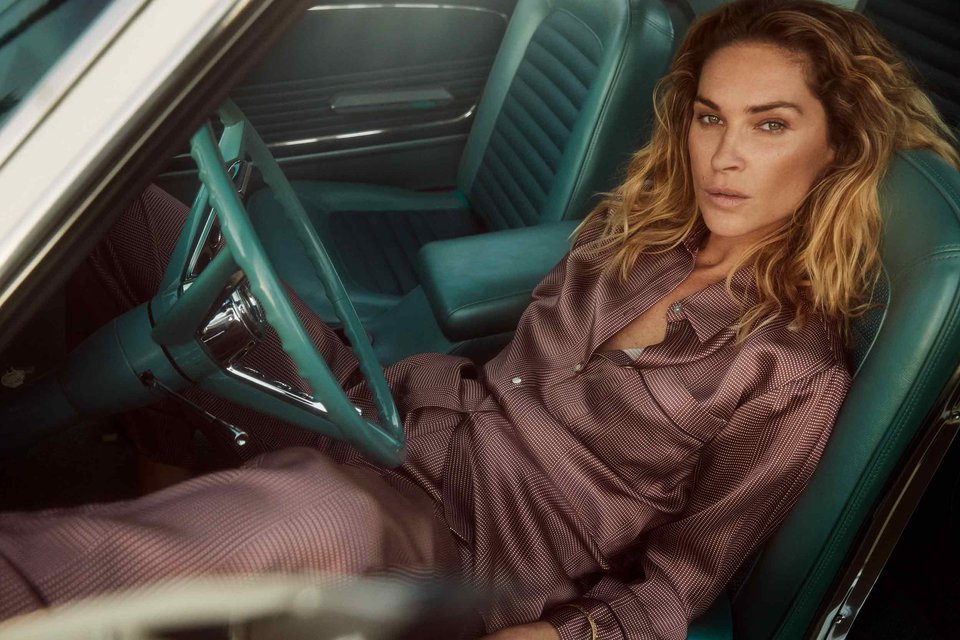 Jo-Ann McEwan
Jo is a buxom redhead looking for adventure. She loves her motor children equally, and if you ask really nicely, she might let you take them for a spin. Easily distractible, but also easily obsessed, she is our Editor-in-Chief, resident proof-reader, and zany ideas lady. Caffeine is her fuel of choice.