ART: Kathrin Longhurst
Born in 1971 and having grown up in East Berlin 'behind the iron curtain', it is no surprise that Kathrin Longhurst's work is influenced by Socialist Realism and Communist propaganda art. She began taking drawing classes at the age of 14, relocated to Sweden in 1987, and eventually settled in Australia. A classically trained figurative painter, Kathrin imbues her subjects with a self aware sensuality generally absent in the posters which inspire them, in turn referencing models more commonplace in Western advertising.
Her glamorous portrayal of women as pilots certainly caught our eye, and the paintings are beautiful and technically well executed. The recent full length free-falling images are an interesting departure from her usual close-up style, with women in khaki jumpsuits sprawling across the canvas as though slow motion trampolining and experiencing dreamy weightlessness. If we weren't already thinking about raiding Chapal for exquisite French vintage inspired leather helmets and taking off into the sunset, we certainly are now.
Kathrin's exhibition Into Thin Air is at Flinders Lane Gallery in Melbourne until 7th April, or (if you can't make it) can be explored on Google maps here. See a selection of our favourites below, and more of her work can be seen on her website and Instagram.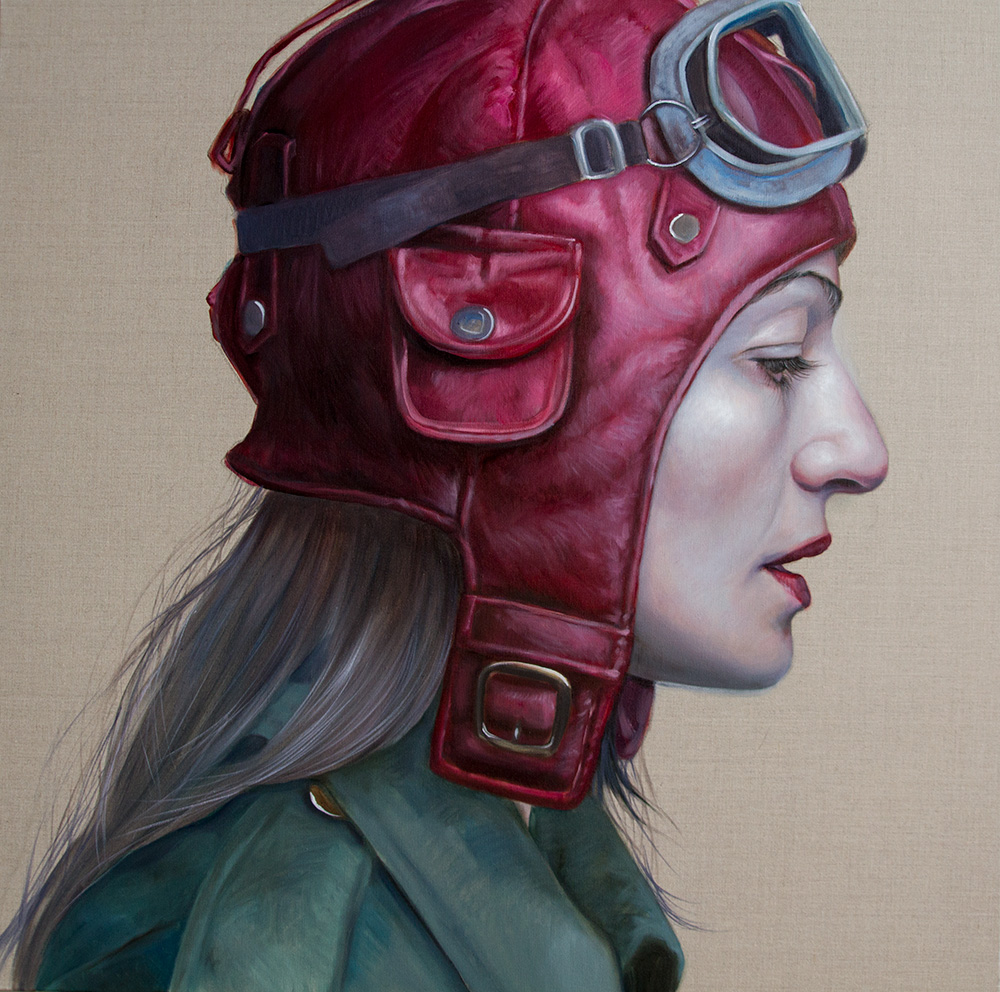 Jo-Ann McEwan
Jo is a buxom redhead looking for adventure. She loves her motor children equally, and if you ask really nicely, she might let you take them for a spin. Easily distractible, but also easily obsessed, she is our Editor-in-Chief, resident proof-reader, and zany ideas lady. Caffeine is her fuel of choice.