Leading the Charge
A little while ago I found myself in an internet black hole. On the plus side I learned a lot about nautical flags. Full disclosure, most of the fascination stemmed from the seemingly euphemistic messages provided for in signalling flags, including (but certainly not limited to) "Juliet: I am on Fire and Have Dangerous Cargo", "Tango: Keep Clear", "Whiskey: Medical Attention Needed", and "Zulu: Requires a Tug".
We're taught to respect flags and yet most of the ones you can order are cheaply printed polyester, which are not real respectable in my humble opinion. If the real Rosie Riveters have taught me anything it is this: just because I can disassemble a carburettor lightening fast doesn't mean I can't also get my needlecraft on. Fully embracing my inner recluse, I spent a few days assembling the IVV flag you see here. In its double-sided glory, it's just shy of 800 grams of cotton, felt, and brass, with each of the letters hand cut and sewn individually (no laser cutting or fusing on my living room floor) and eyelets hammered on my back steps (sorry landlords!), the finished product modelled expertly by petrolette Kate Peck. Eat your heart out, sailor.
Numerous finger pricks aside, it was an almost meditative, repetitive process, and, gosh, this finished flag makes me feel more loyal than a certain blue faced Scotsman on a horse. No doubt you'll see it flying proudly for a long time to come.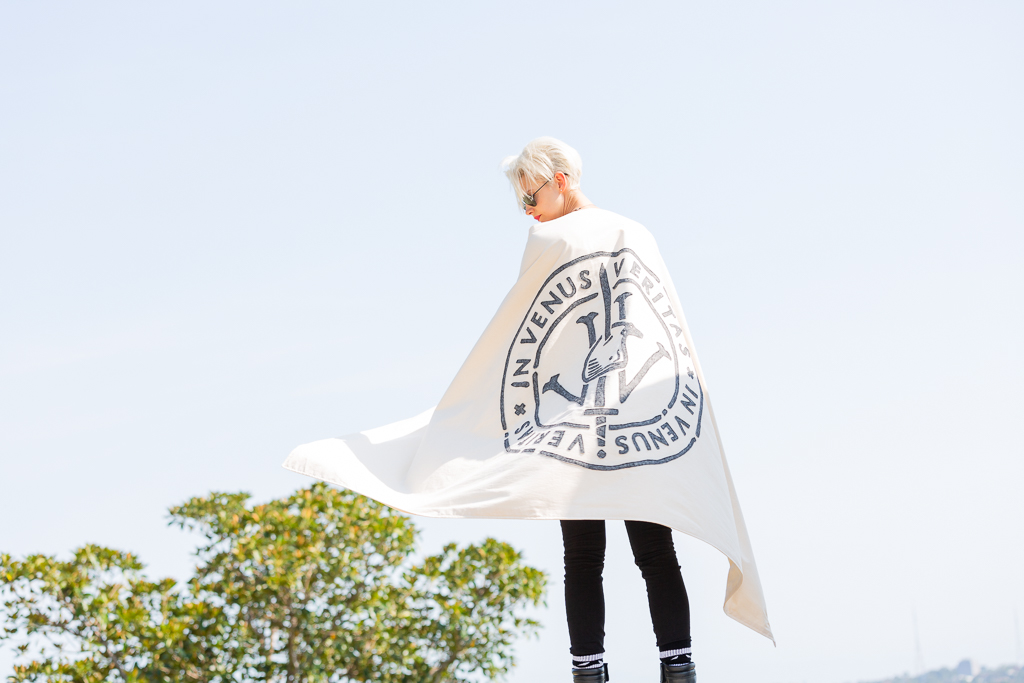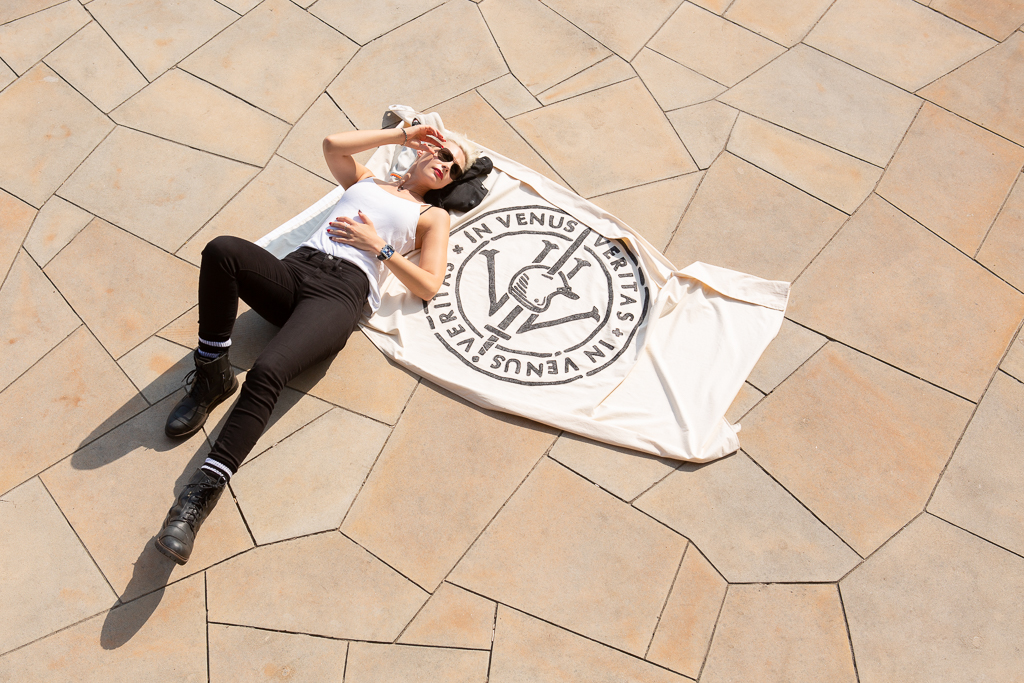 Jo-Ann McEwan
Jo is a buxom redhead looking for adventure. She loves her motor children equally, and if you ask really nicely, she might let you take them for a spin. Easily distractible, but also easily obsessed, she is our Editor-in-Chief, resident proof-reader, and zany ideas lady. Caffeine is her fuel of choice.